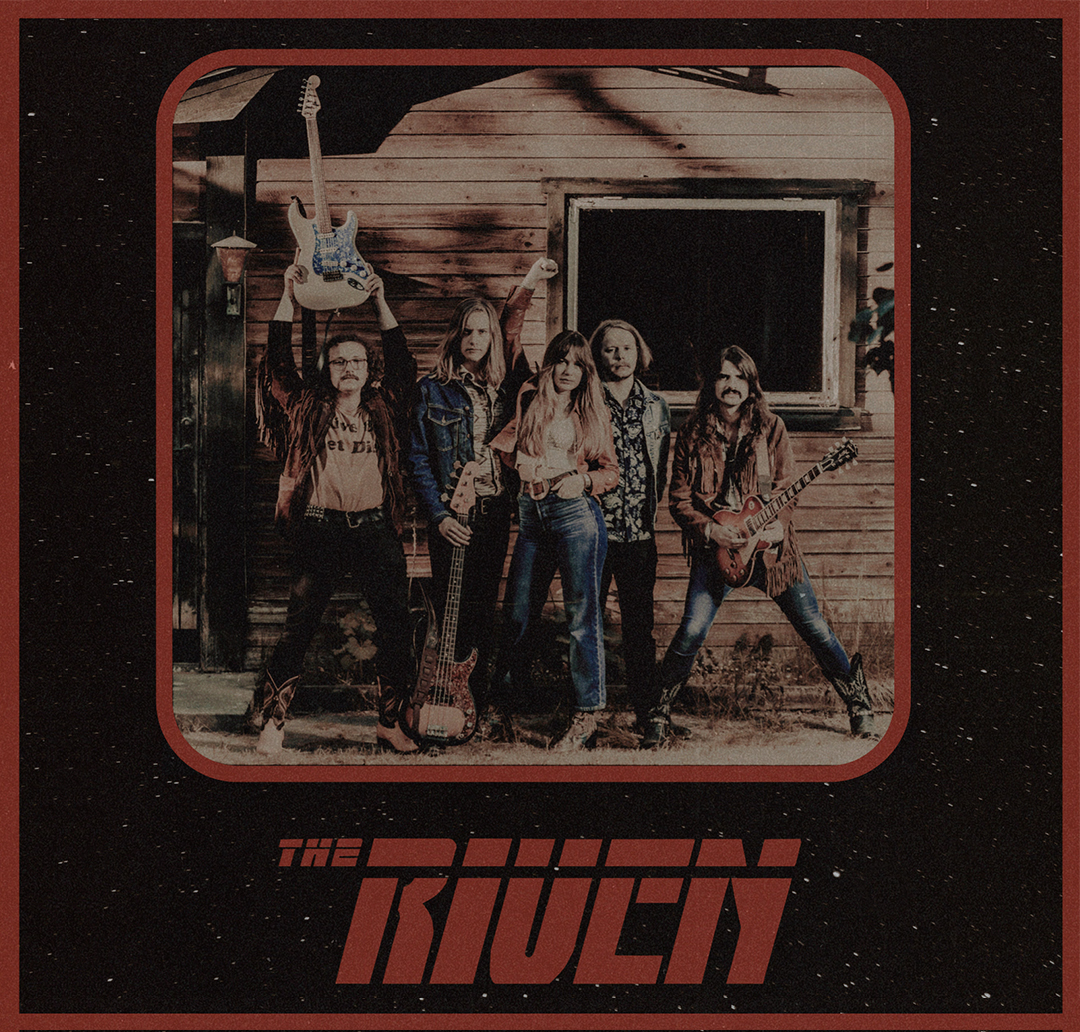 The Riven – Release Party
Den 25 november släpper våra vänner i THE RIVEN plattan PEACE AND CONFLICT! Detta ska förstås firas med buller och bång på Gerran, närmare bestämt fredagen den 16 december! Fri entré i vanlig ordning!
The Riven Peace and Conflict
Classic rock meets heavy metal on "Peace and Conflict"; the second studio album by Swedish five piece The Riven. Since the release of their debut, self-titled album from 2019, the group has recruited a second guitarist, enabling more dynamic twin guitar arrangements and colourful melodic elements enriching the new tracks. This combined with a powerful vocal performance and a tight pounding rhythm section results in a full blown rock explosion divided into 9 new tracks.
With a growing number of gigs, tours and festival appearances on their resume, "Peace and Conflict" shows an ever evolving The Riven, still with a sound firmly rooted in NWOBHM- powered hard rock. Lyrically tackling subjects such as life, death, freedom, love, and hate while moving between fast paced heavy metal numbers to laid back acoustic cuts, "Peace and Conflict" offers a varied and vibrant rock experience.
"Peace and Conflict is full of catchy rock tunes and psychedelic vibes. It's only half as long as a Stranger Things episode, so make sure you give it a spin and find out who dies at the end." – The Riven
"Peace and Conflict" was recorded at: La Cavana Studios by: Arnau Díaz
Mixed by: Ola Ersfjord
Mastered by; Ola Ersfjord
 Artwork by: Maarten Donders
"Peace and Conflict" will be released on The Sign Records on the 25th of November, 2022. The album will be available on all streaming platforms, vinyl, and CD.
Show 23.00. Dj: Adam Lindmark. Free entry! See you there!