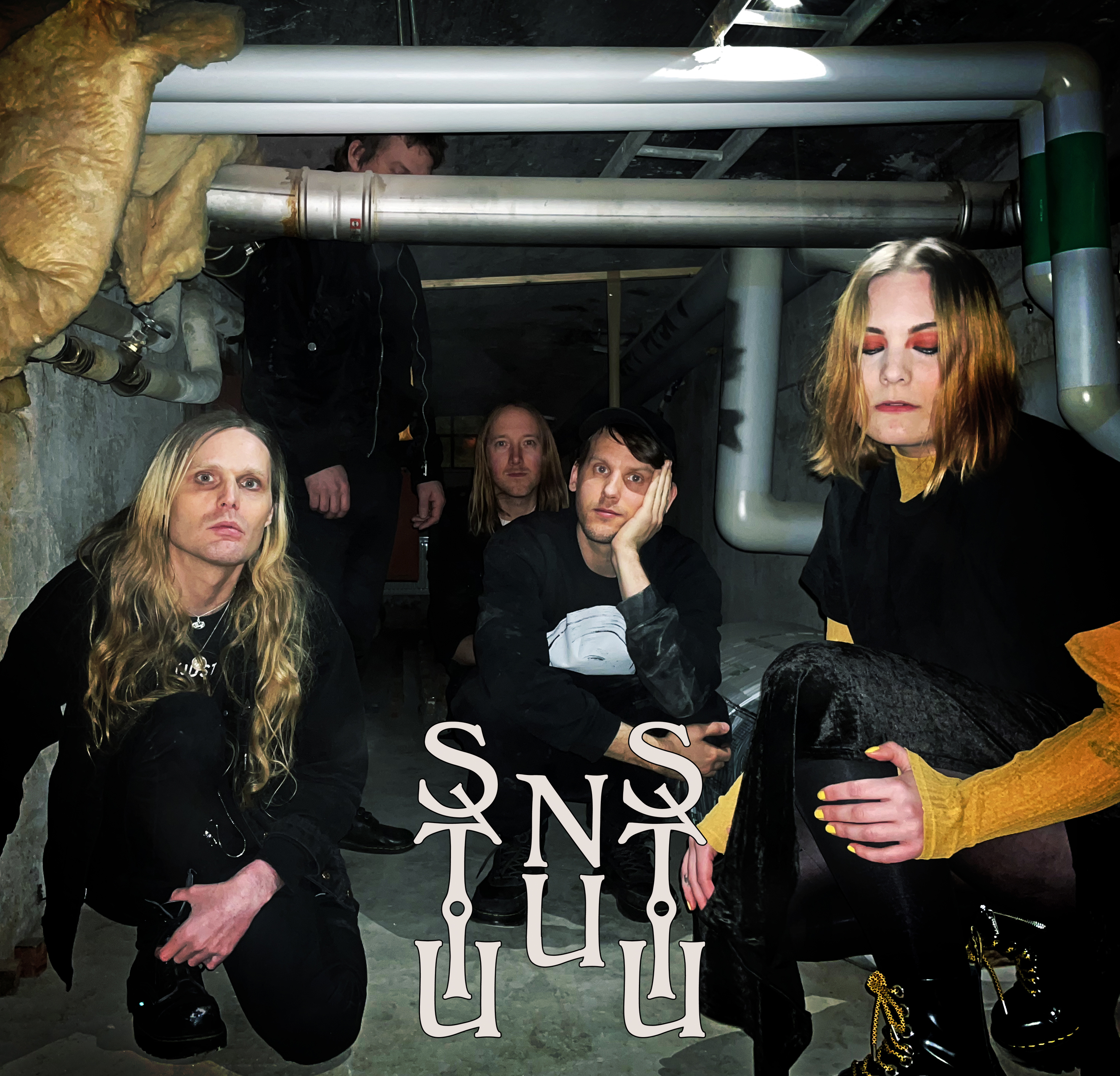 Datum
maj 10 - 11 2023
Expired!
Știu Nu Știu
Who we are
Știu Nu Știu is an ever evolving
ving underground musical beast that lives somewhere between metal, noise rock, goth, punk, pre and post everything. We're a solid band that's been around since 2012, we have played at Roskilde and been nominated for Swedish music prize P3Guld, people cry at our packed, brutal, chaotic and beautiful live shows.
What we do
We take the weakest, worst, ugliest, angriest and saddest parts of our lives and turn it into something beautiful and strong. We are all about compressing all of that into volatile little diamonds of songs.
Members
Știu Nu Știu has had a number of members, we sometimes mix it up for live shows or invite people for guest appearances. The current main line up is:
Martin Sandström (Guitar, Ex. Jeniferever)
Jessica Mengarelli (Vocals, The Presolar Sands)
Nicklas Bargell Ström (Guitar, Streetwaves)
Christian Augustin (Drums, Totalt Jävla Mörker, Dammit Im Mad, Cult of Luna)
Kalle Mattsson (Bass)
New Sun:
https://open.spotify.com/album/1XZMm9cnX2t3vxkfgwS8F1?si=Cjh7ZjLkTzWDLTwlyg0yfg
Previous albums:
https://stiunustiu.bandcamp.com/
Facebook:
https://www.facebook.com/stiunustiuswe
Show 22.00
Free entry