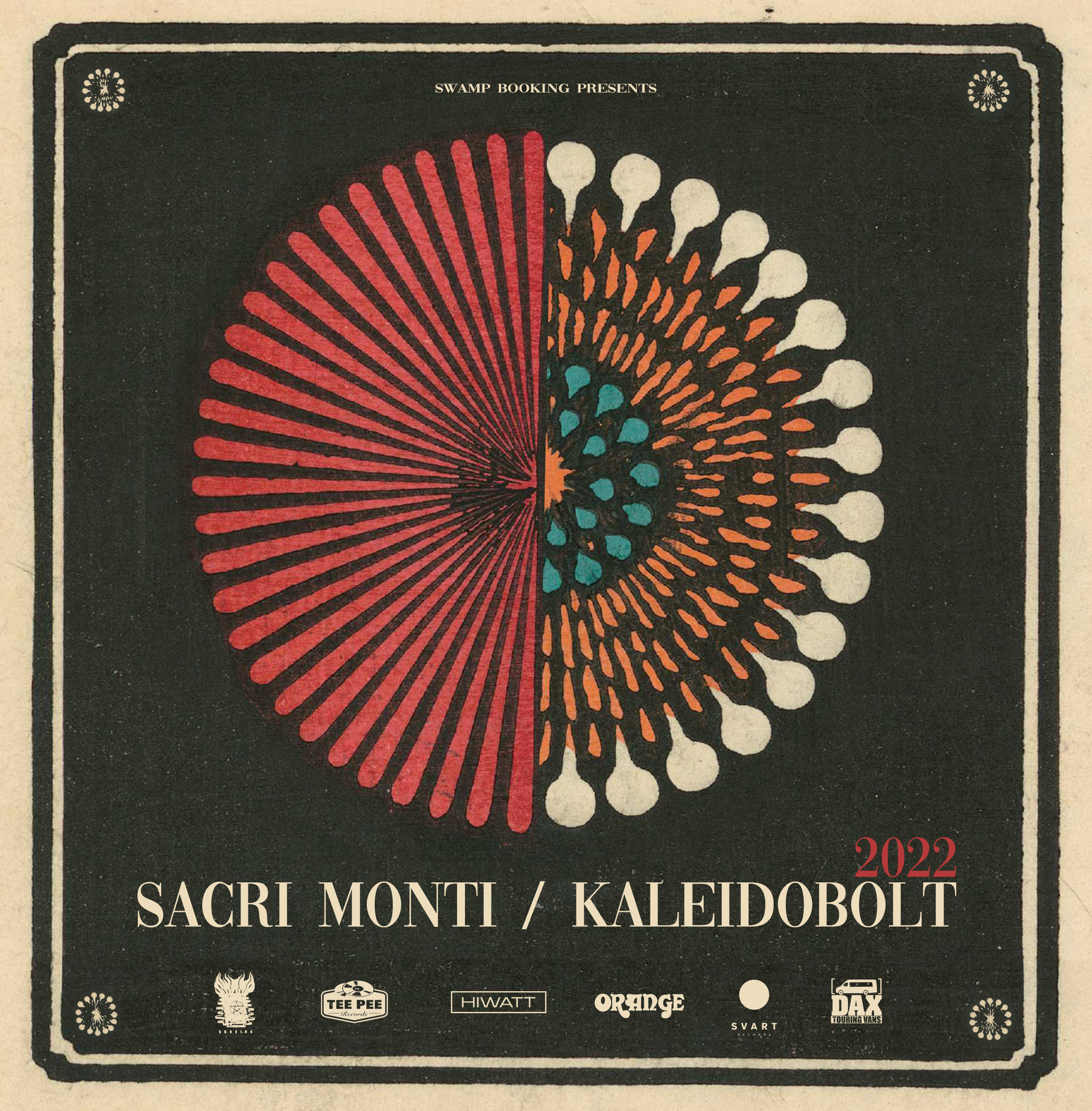 Datum
maj 31 2022

- jun 01 2022
Sacri Monti + Kaleidobolt
SACRI MONTI
SoCal five-piece Sacri Monti traffic in liquefied kosmiche bliss. The natural word to follow that is "exclusively," but that's not quite true in this case, as it would indicate a single-mindedness that neither they nor their self-titled six-track/43-minute Tee Pee Records full-length debut actually possess, the album instead working in a natural-flowing, bright toned spectrum of guitar-driven, organ-laced classic heavy psych, six-stringers Brenden Dellar(also vocals) and Dylan Donavon, Evan Wenskay (organ, synthesizer), bassist Anthony Meier (also of Radio Moscow) and drummer Thomas Dibenedetto (also of JOY) touching on progressive ideas and methods without going full-on krautrock noodle or losing their sense of groove.
Sacri Monti is an exciting opening salvo from an act whose promise feels written into each of its jams, and whose balance between songcraft and improvisation serves as an immediately distinguishing factor amid an increasingly crowded Southern Californian heavy psych scene.
https://www.facebook.com/sacrimontiband/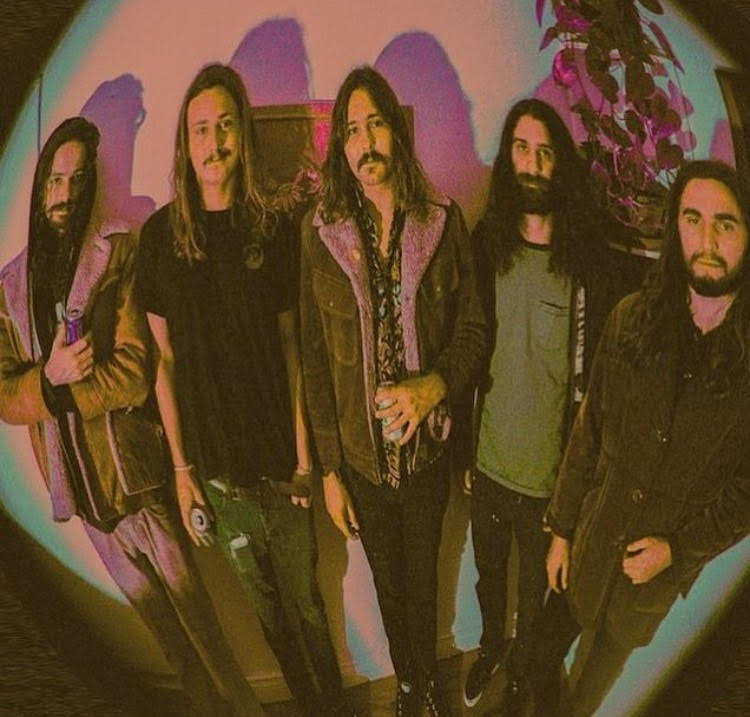 KALEIDOBOLT
"They claim to be a trio but sound more like an entire boot-stomping army". – JR Moores (The Quietus)
With one foot in classic heavy power-trio rock 'n' roll and the other knee-deep in psychedelic frenzy, Finland's Kaleidobolt blast off into inner space with their third album, Bitter. Having perfected their craft on the road all across Europe, with two previous albums under their collective belt, Kaleidobolt have become a fierce live experience, guaranteed to blow minds and ears. Kaleidobolt, however, are far from your usual deafening stoner rock experience. Their music is all about texture and depth, and beneath the lysergically frenzied riffs hide worlds of exquisite soundscapes.
Kaleidobolt was formed in Helsinki in 2014 and it quickly gathered notoriety for their blistering live performances. They were soon signed to German's independent label Pink Tank Records, for which they released 2 albums: Kaleidobolt (2015) and The Zenith Cracks (2016). Their third album, Bitter, was released by Svart Records in 2019.
For the past 6 years, Kaleidobolt has been hellraising in most European countries both as support and headliner, playing at many festivals and club shows.
Kaleidobolt is:
Sampo Kääriäinen – guitar, lead vocals
Marco Menestrina – bass, backing vocals
Mårten Gustafsson – drums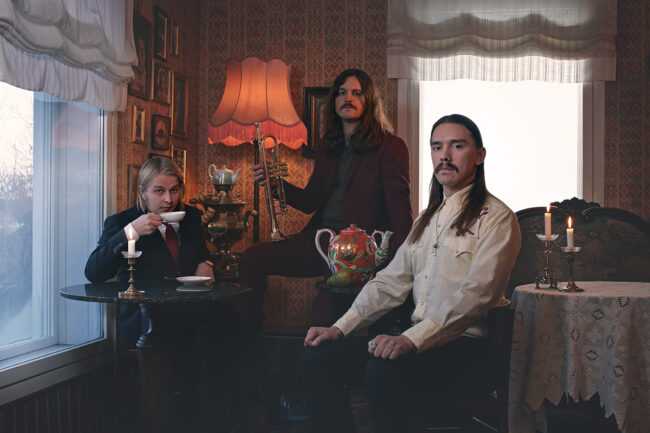 Första band på scen 22.00.
Inträde SEK 100:-
Väl mött!