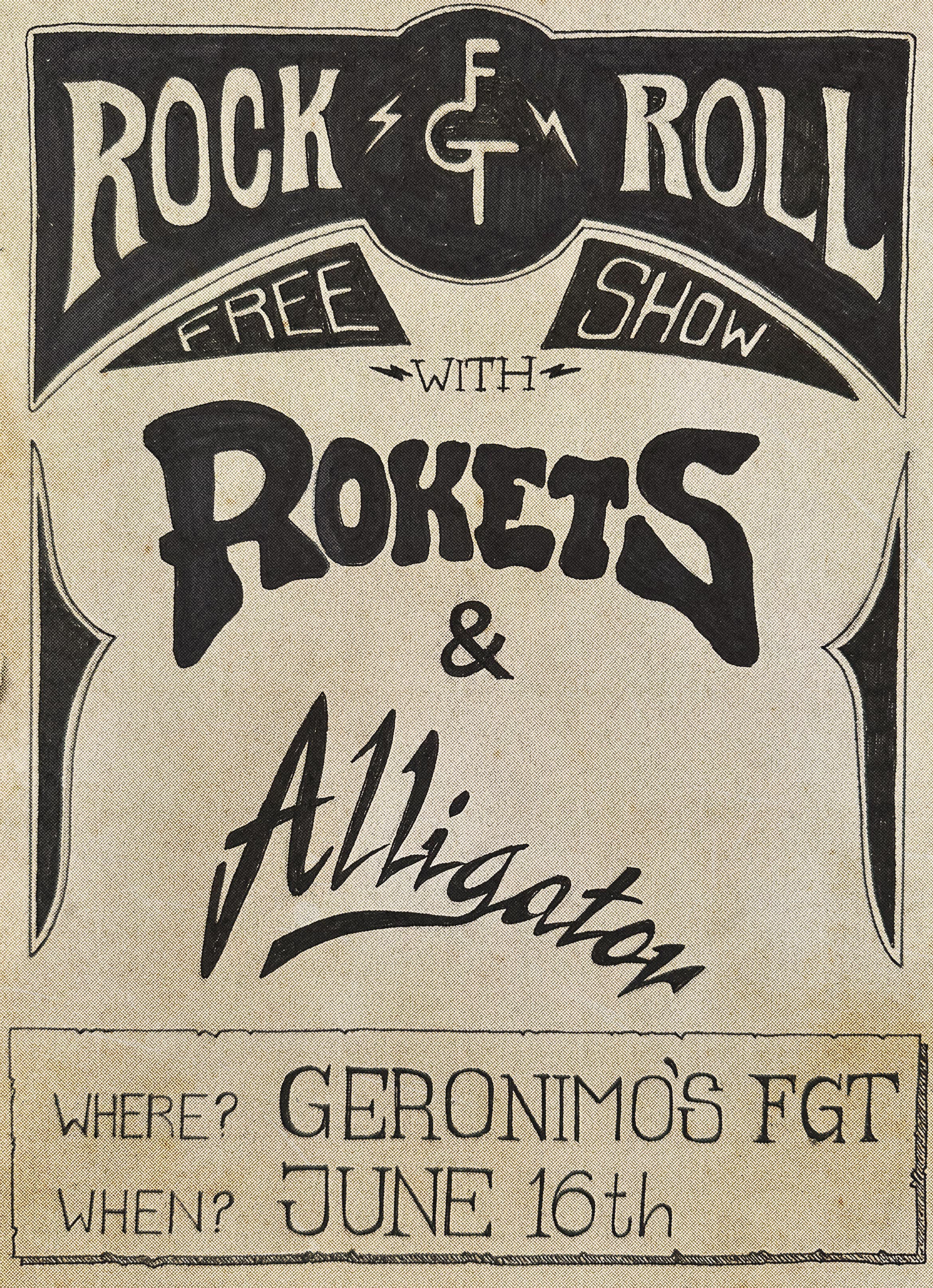 Rokets (FIN) + Alligator
Det var så jävla bra sist så nu ger vi Stockholm ytterligare en chans att uppleva ROKETS! Inte nog med det, supportar gör Stockholms rockhopp ALLIGATOR!
ROKETS is a rocking and a rolling band from Helsinki, Finland. They have earned a reputation of a ferocious and electric live act through the constant gigging around Finland, Sweden, and the Baltic states. The band's first sold out EP Speed & Sound and the praised debut album Fast Times have gained a lot of attention around the underground scenes of Europe and America. A contract with The Sign Records under their belt and with the new action-packed album Break Free finally out, Rokets are ready to make their presence known with their high energy rock'n'roll.
Killarna i ALLIGATOR släppte en rivig demo i juni 2022 och har sedan dess tagit sig an massa olika venues runt om i Svea rike. Dom har i början av 2023 spelat in sin debutskiva som släpps nån gång senare i år. Musiken de spelar är färgad av band som bl.a Motörhead, MC5, tidiga Hellacopters och 70-talets tyngre stycken. Har du inte upplevt rejält ös tidigare så är det oundvikligt denna afton!
ALLTSÅ: Gillar du rock kommer du att älska ROKETS och ALLIGATOR!
Fri entré. Första band på scen 23.00. Djs: Heaster & Gåsste. Väl mött!