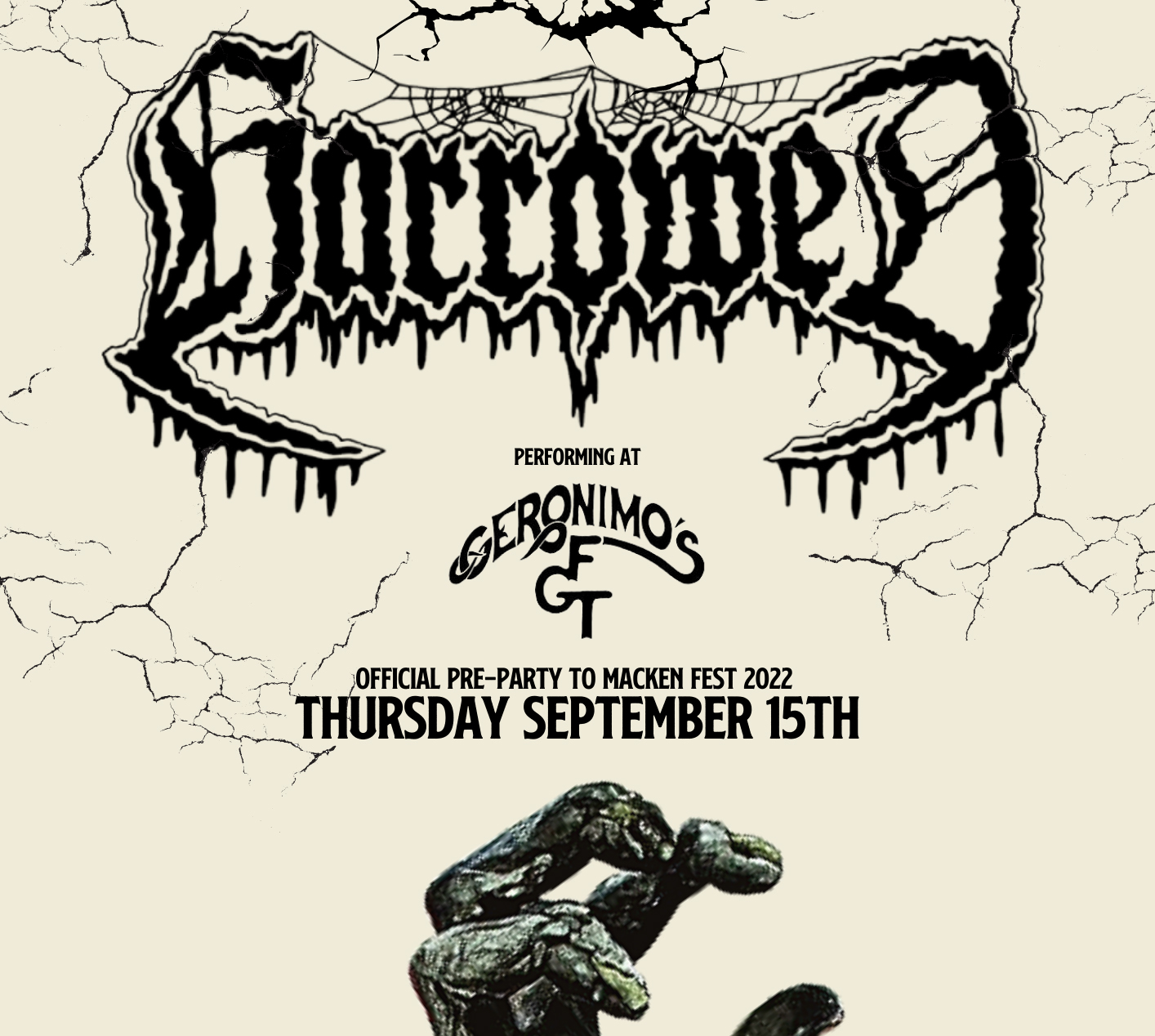 Official pre-party to Macken Fest 2022, Live: Harrowed
Geronimo's FGT i samarbete med Macken Fest presenterar stolt HARROWED!
Torsdagen den 15 september ställer vi till med förfest till Macken Fest 2022! Detta är Stockholms senaste death metal-stjärnskott Harroweds första gig på hemmaplan och det vill ni INTE missa. Show 22.00. Djs tba. Fri entré!
Crusty, Musty, Non-Triggered, Maggots-hanging-outta-the-ass Death Metal from Stockholm, Sweden.
The urge to play filty death metal couldn't be resisted by Adam Lindmark, formerly the drummer of Morbus Chron. So about half a decade after Morbus called it quits, the new project Harrowed was born, with the intent to keep playing music that make children cry and grandmothers to cover their ears in agony. And with the help of Tobias Alpadie, (of other bands like VAK and occasional spooky-boy in Tribulation) the filth took form and ended up on a 12″ vinyl EP and cassette demo called "Posion Death" that have all the old death-metal farts and adolescent, denim-and-leather-wearing teens cream their jeans with excitement.
Harrowed can name-drop as good as anyone, and choses to drop names like Autopsy, Entombed, Death, Obituary and Death Strike, because they know that is what people like to hear.
The line-up now complete with Dag Landin (ex Morbus Chron, Tøronto) and Estefan Carrillo (Morbid Breath, Hazemaze), Harrowed is "ready" to "deliver" putrid, snot-nosed death metal for everyone's listening and viewing displeasure.
No triggers! No fascism! DEATH METAL!