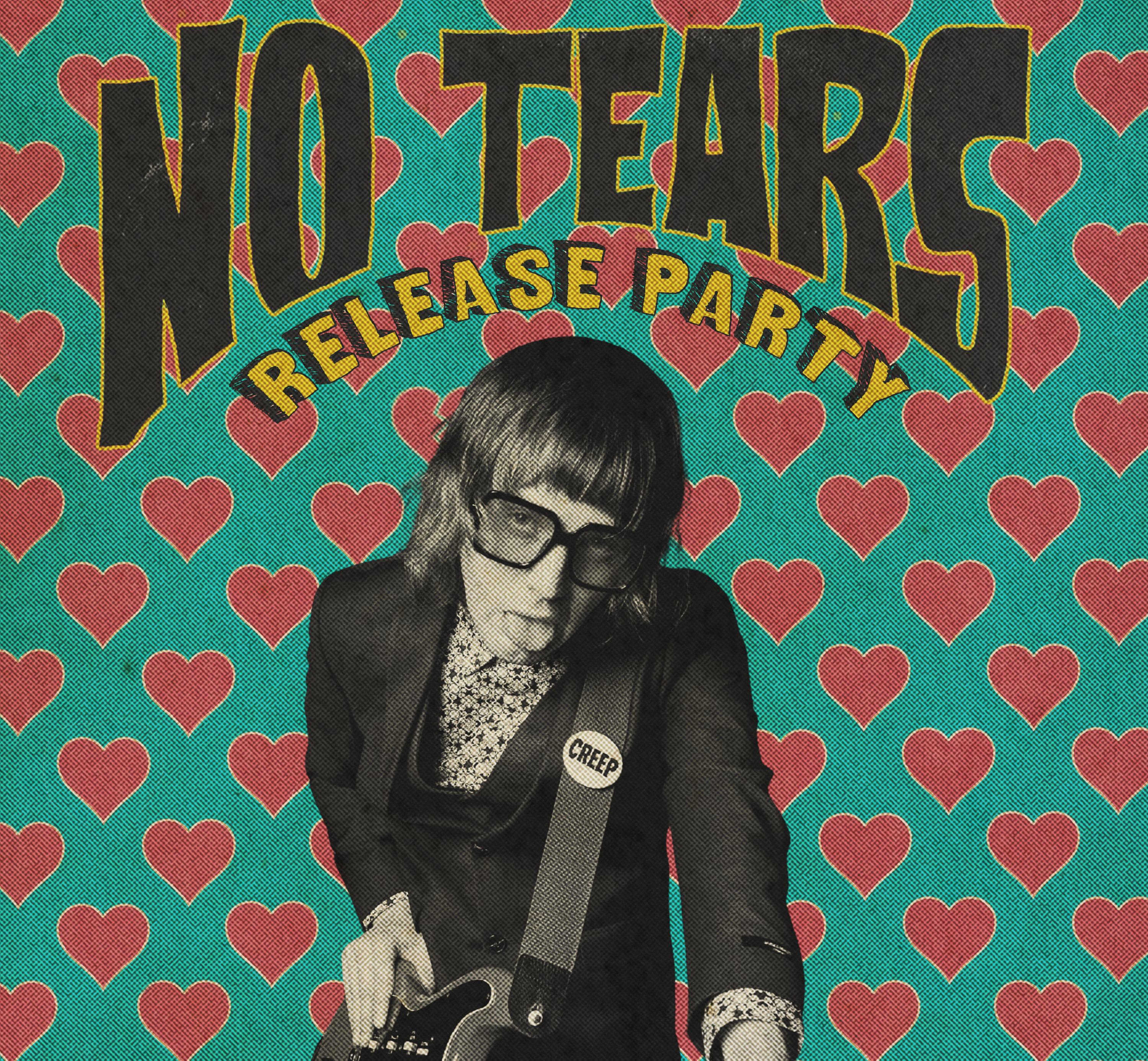 Datum
nov 25 - 26 2023
Expired!
No Tears – Release Party
Geronimo's FGT is extremely proud to host the first show ever in Stockholm by the hot new projekt "No Tears" by Christoffer Karlsson from The Dahmers, to celebrate the release of the album "Heart Shaped Eyes", out November 24th on Luftslott Records.
Christoffer sez:
"In a dim basement somewhere in the southern part of Sweden the solo project No Tears has slowly been germinating hidden from the world, impatiently to see the light of day. But the time has come to crawl out of the recess!"
Buckle up and get ready for a spine-tingling cocktail of powerpop and rock'n'roll all spiced with the primal emotional expression of punk.
The person behind the project is Christoffer "Stoffe" Karlsson also known as the lead singer of the horror rock band The Dahmers. His debut solo album "Heart shaped eyes" is soon to be released on Luftslott Records. The influences are wide but you can sense The Only ones, Wreckless Eric, Stiv Bators, T-Rex and The Ramones. With a pervading penchant for the 60's and 70's music for sure. Stoffe has written, performed, recorded and mixed the album in his own studio and will now for the first time perform live.
No Tears are:
Christoffer Karlsson – Guitar and vocals
Jennifer Israelsson – Guitar and backing vocals
Marko Kardum- Bass
Josef Underdal – Drums and backing vocals
André Rannek – Saxophone, keys and backing vocals
Beatrice Rosdal – Backing vocals and percussion.
Don't dare to miss out on this night of party extravaganza!
Free entry!
Show 23.00.
Dj: Dolph De Borst (The Datsuns/The Hellacopters)