Maggot Heart + Obnoxious Youth
MAGGOT HEART
MAGGOT HEART is the brainchild of Swedish guitarist, vocalist and songwriter Linnéa Olsson (ex-GRAVE PLEASURES, ex-THE OATH). Completed by bassist Olivia Airey and drummer Uno Bruniusson (ex-IN SOLITUDE, ex-GRAVE PLEASURES and more), MAGGOT HEART has become a much talked-about force in the rock scene with their extensive touring (alongside bands like EARTHLESS and VOIVOD), cross-over hard rock sound, and punk ethos.
Formed by expats in Berlin – MAGGOT HEART made a stir in the underground with the debut EP City Girls (Teratology Sound & Vision, 2017). The first full-length album Dusk to Dusk (2018) earned the band a P3 Guld nomination in Sweden for "Best rock/metal album of the year", and was the catalyst for an intense touring period that saw Linnea and her band on stages all over Europe and North America, including a headline run of Mexico and appearances at festivals such as Hoco Fest (Texas) and Roadburn (Netherlands).
Often collaborating with multi-instrumentalist Gottfrid Ahman (ex-IN SOLITUDE) and award-winning producer Martin "Konie" Ehrencrona (VIAGRA BOYS, OBLITERATION etc),
MAGGOT HEART is the world seen through the multi-destructional lense of Olsson's songwriting – which reached new heights on the much celebrated second album Mercy Machine (2020). Known for Olsson's jarring, jangly to-the-point style of guitar playing and intense live presence, the band is also a testament to the possibility of independence in the music industry. In 2020 she co-founded her own label Rapid Eye Records – a natural step for a musician who has proudly done things her way for well over a decade. The city as a throbbing organism is one of the fundamental themes of MAGGOT HEART. On Mercy Machine, the machinery of night runs on the steam of many bodies. Locked inside a prison of flesh the spirit will not soar, only in unity with the body can divine alchemy be achieved. It is a devastating album about sex, death and the pursuit of freedom. The band is often compared to such diverse acts as SONIC YOUTH, THE STOOGES, KILLING JOKE and VOIVOD, with earworm melodies and raw aggression.
In April 2021 the band was invited for an exclusive, filmed live set for the digital edition of the institution that is Roadburn Festival. Later in the year, they returned with three new songs on a split EP with the Norwegian band OKKULTOKRATI, and had two older songs featured in the Swedish crime drama series "Dough".
Linnéa Olsson: Guitars & vocals
Olivia Airey: Bass
Uno Bruniusson: Drums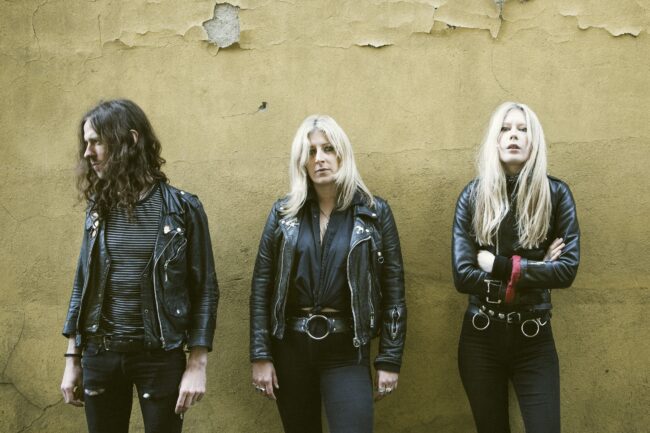 OBNOXIOUS YOUTH
For fans of early Metallica, Black Sabbath, Discharge, Ramones, The Misfits, Danzig, Septic Death, RKL, Celtic Frost, Black Flag, Zeke, Adrenalin OD, Slayer, Negative Approach, Venom, Motörhead and Hawkwind, Obnoxious Youth is a furious melting pot of the incendiary spirit of wild, untamed, violent rock.
The seed of Obnoxious Youth was born in 2005, but in 2009 the band started to deform into the twisted force of nature it is today. Five souls, all with a fire burning inside were summoned to play rock music without boundaries or rules. Inspired by the most vile, twisted and extreme aesthetics known to man, The 'Youth started to explore and recreate the essence of music such as punk and metal and what those musical styles were before genres were even born.
True extreme music can never come from following rules. Obnoxious Youth stands and will always stand defiant against faux labels and against submitting to society's mold. Turn your speakers into molten metal and burn the world to the ground with Obnoxious Youth, or go fuck yourselves!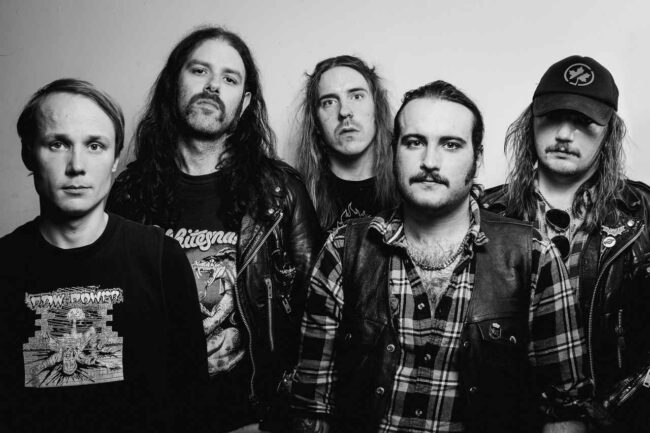 Show 22.00
Inträde SEK 150:- (inget förköp)
Väl mött!