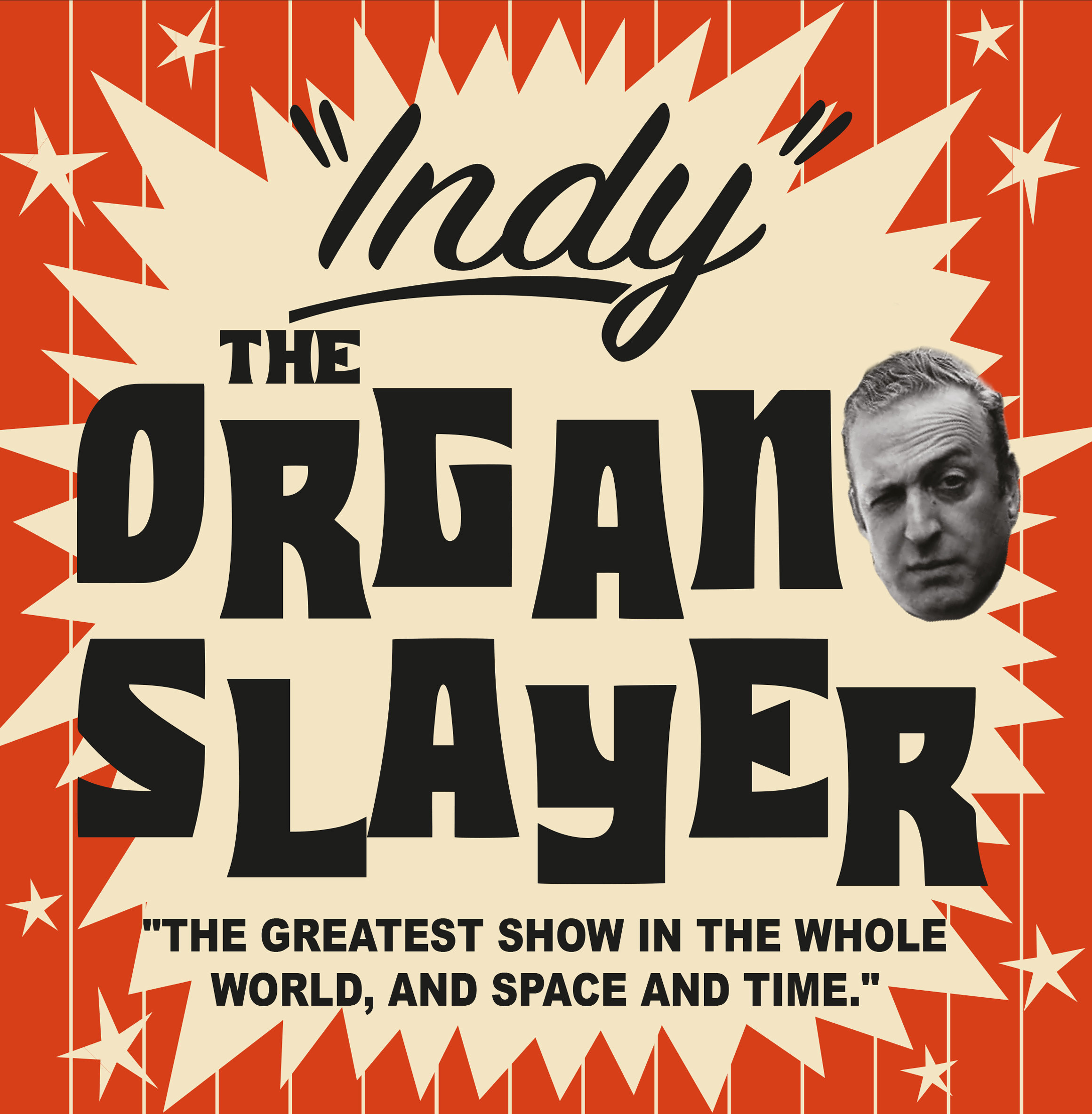 Indy The Organslayer
Indy Neidell is the Organslayer! If you've never seen a one man band, a hard rocking one man band, an explosive, world-class one man band… then you owe it to yourself to check out the one and only Organslayer! The most unique show you'll see this year, that is 100% for sure, and this night with a special guest appearance from the fantastic Slayerettes!
Indy Neidell's alter ego the Organslayer first saw the light of day in June 2004 at the rock club Debaser in Stockholm. The tuxedo clad Organslayer was a huge smash. Indy had planned only a one-time thing, but after that first show, the owners of Debaser asked him to come back and play each and every Thursday that whole summer. As the fall rolled around and Indy left Moneybrother after years of playing and touring, he also relocated his show to Indigo, where he appeared every single week for a year. More and more people flocked to see the most compelling and original UNoriginal show Scandinavia had ever seen, and he outgrew Indigo.
By 2006, he was doing shows with acts like Babyshambles and the Posies, performing at rock star weddings, and being invited to tour the U.K., and as the years have rolled along, the Organslayer has rolled with them, bringing his show to Finland and Germany, playing awards shows, live on MTV, company parties, weddings, clubs from Noppe to Café Opera to Lasse I Parken and beyond – even a ten show stint as the musical guest for the live talk show "the Hello Show" at the Stockholm Furniture Fair. In short, the Organslayer is welcome everywhere because what he does, everybody loves, and that crazy machine he plays sounds like someone playing organ in outer space.
But what is the Organslayer? Is he a rock show? Is he a lounge act? Is he a performance artist? Is he a live DJ of some weird sort? What is he? He is all of the above and more. The grooviest man alive, with the grooviest machine, playing the grooviest music- that's the Organslayer.
Tickets: https://www.tickster.com/sv/events/yrm2yxzfbdjath9/2023-12-07/indy-neidell-is-the-organslayer
Doors 21.00. Show 22.00.