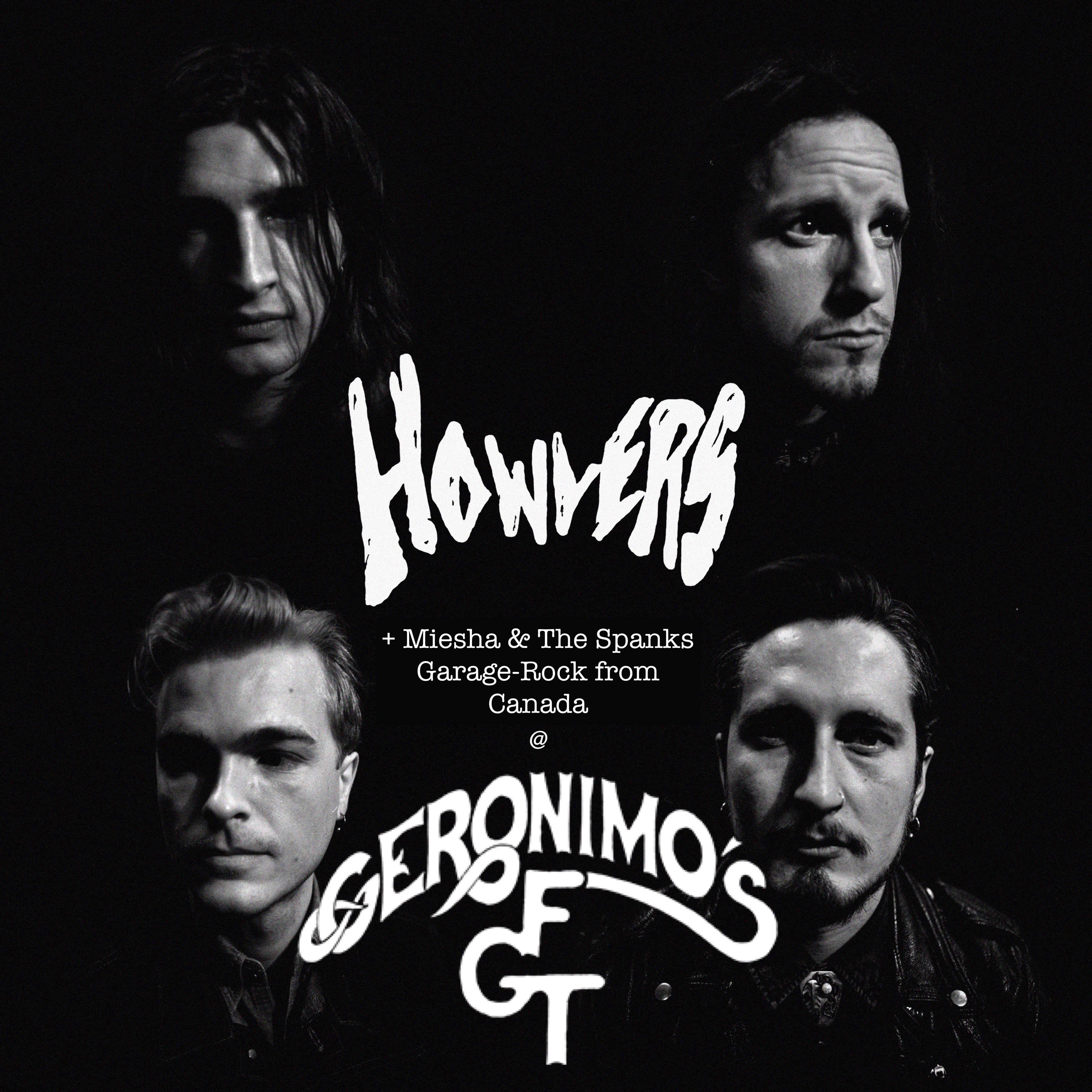 Howlers + support Miesha and the Spanks (CA)
The night you didn't know you were waiting for is finally here! HOWLERS LIVE!
And if that's not good enough for you sick fudges: we brought our friends Miesha and the Spanks all the way from Canada to give you a sweaty bearhug – so you better be there!
Saturday 18th of February
Free entrance!
Show starts at: 22:00
HOWLERS
Straight forward Rock'n'Roll from Stockholm, Sweden. What started as a partyband, formed to play R'n'R at a releaseparty for Levi's 505, ended up with four guys finding their way back to why they started playing music in the first place. In the legacy of 70's rock as AC/DC, Status Quo and more modern aged rock such as The Hellacopters, Oskar, Ola, Mille and Johan started to transform that raw energy into straight forward Rock'n'Roll – spelled HOWLERS.
Spotify: https://open.spotify.com/artist/7qppqgz5tGS3Ssmd2Aje1t?si=OTfiwc29RBqDglM2ZGGfyA
YouTube: https://youtu.be/w0MXVUuYOHU
FB: https://www.facebook.com/howlersrnr
—
Miesha and the spanks (Canada)
Deeply influenced by porto-punk classics like The Runaways, MC5, Stooges, and 90s riot girl/grunge like L7 and the Gits, Miesha and the Spanks Conjure an energy that hits you in the face, throwing you into a world of killer riffs and sweaty gig venues. And it's in those sweaty spaces that Miesha and The Spanks thrive, fresh off the highway, out of the van, onto the stage
Spotify: https://open.spotify.com/artist/1pByG4lN7gH4mkcCThBj6j?si=W4bDlPsvRqeSrQn6_WFqiQ
YouTube: https://www.youtube.com/watch?v=ze6Yjk7zW4w&ab_channel=Miesha%26TheSpanks
FB: https://www.facebook.com/mandthespanks