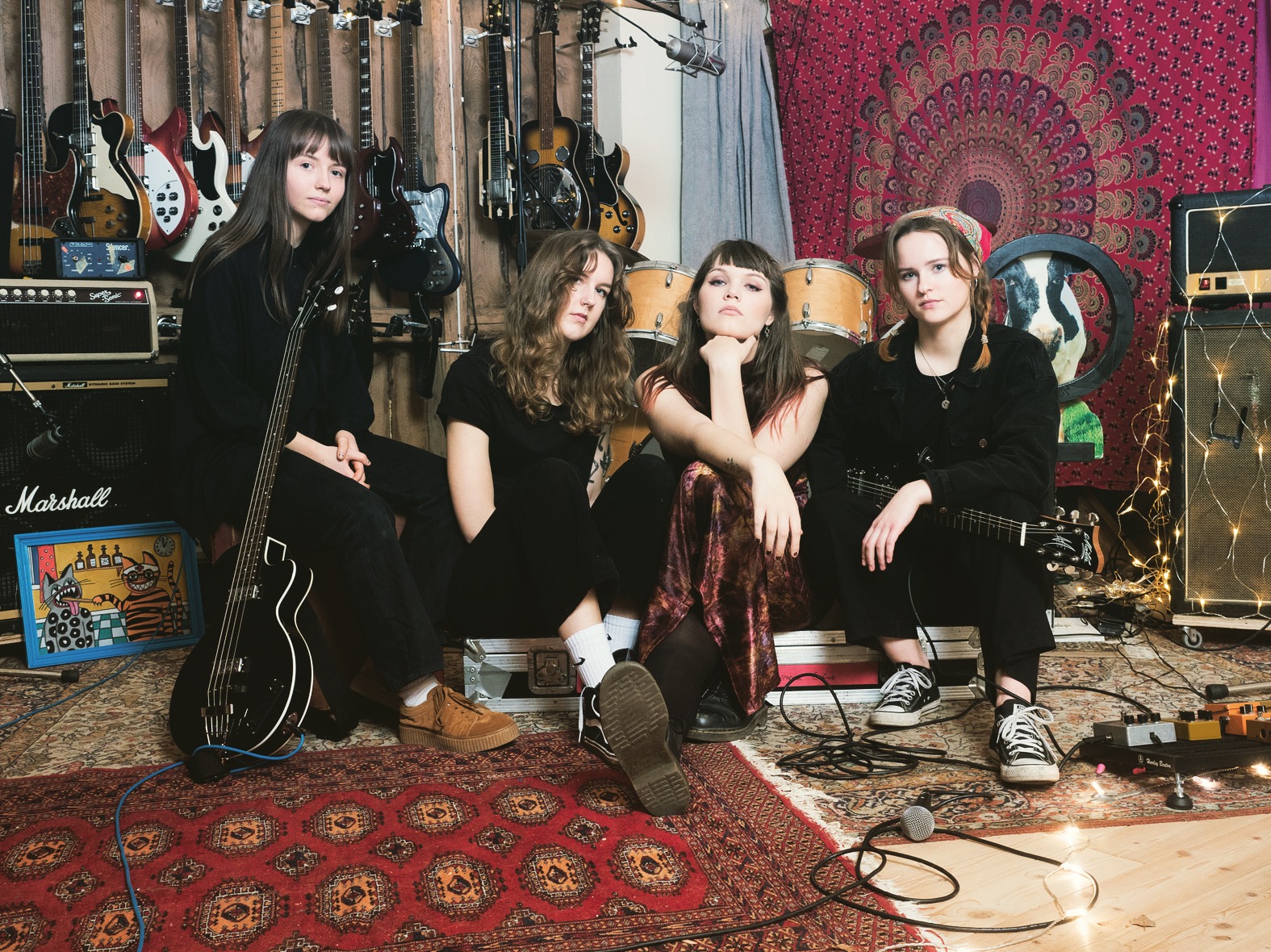 Datum
okt 18 2019
- okt 19 2019
Tid
21:00 - 02:00
Kostnad
Fri entré
Hedda Hatar
Förbered er på en käftsmäll! HEDDA HATAR till Gerran den 18 oktober!
Hedda Hatar is a classic rock quartet consisting of four nineteen-year old girls who've played together since they were sixteen. Their own musical writing has been heavily influenced by 70's rock, adding with some elements of blues and modern rock. Or, as an audience member once said: "riff based music with punk attitude". Since their stage debut 2016 they have been playing live frequently: over sixty gigs all over Sweden for example at Sweden Rock Festival, Umeå Open and Malmöfestivalen. Their first full-length album was recorded on tape with analog equipment at AGM Studios in Skåne. With an audience of sixty people crammed into the recording room together with the band during the recordings, the record was released in april 2019.
SPOTIFY
https://open.spotify.com/artist/0gaAp4V9xqGTWGUKMqbgMy?si=mPXlyX6FQJymBwnvEg
FACEBOOK​
https://www.facebook.com/heddahatar/
INSTAGRAM
https://www.instagram.com/heddahatar/
SOUNDCLOUD
https://soundcloud.com/user-851180460
Fri entré
Show 23ish
Väl mött!