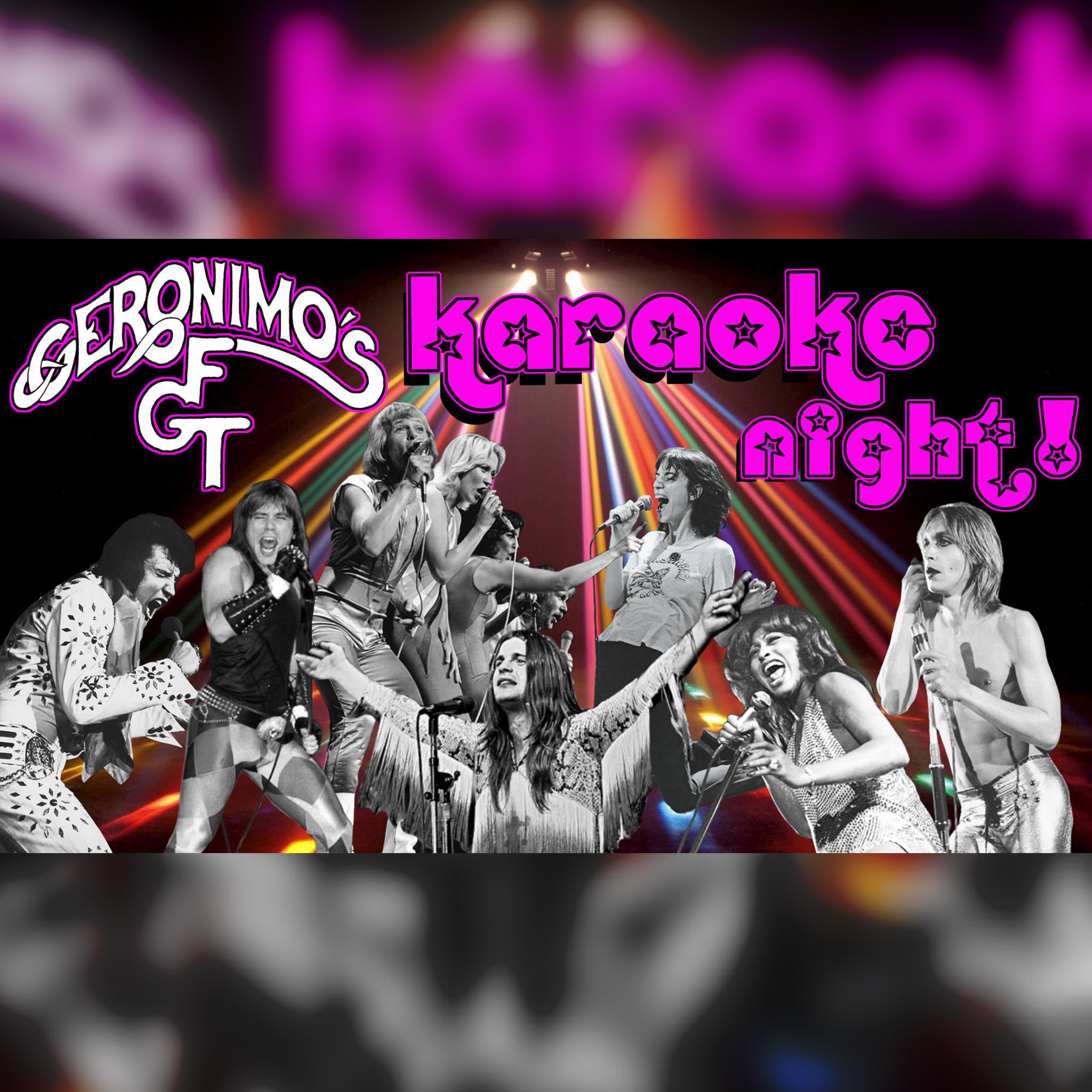 Datum
nov 18 2022
Expired!
Geronimo's Karaoke Night with Alma Leehoewitch
Man behöver inte åka ut till förorten för att sjunga karaoke – GERONIMO'S FGT BJUDER IN TILL KARAOKEKVÄLL! Just denna afton leder ingen mindre än ALMA LEEHOEWITCH karaoken!
Hon är mad, bad n' dangerous to know! Ikväll även din karaokevärd på Geronimo's! Alla kan inte åldras lika värdigt som Axl Rose och Hedvig Telégin men för att smittas av hennes stjärnglans, kom till Gerran på ikväll! Er tid att skina – skryt med text, sång och dans på klassisk kinakrogsmanér! 22.00-02.00. Fri entré förstås.
Väl mött och inget growl!