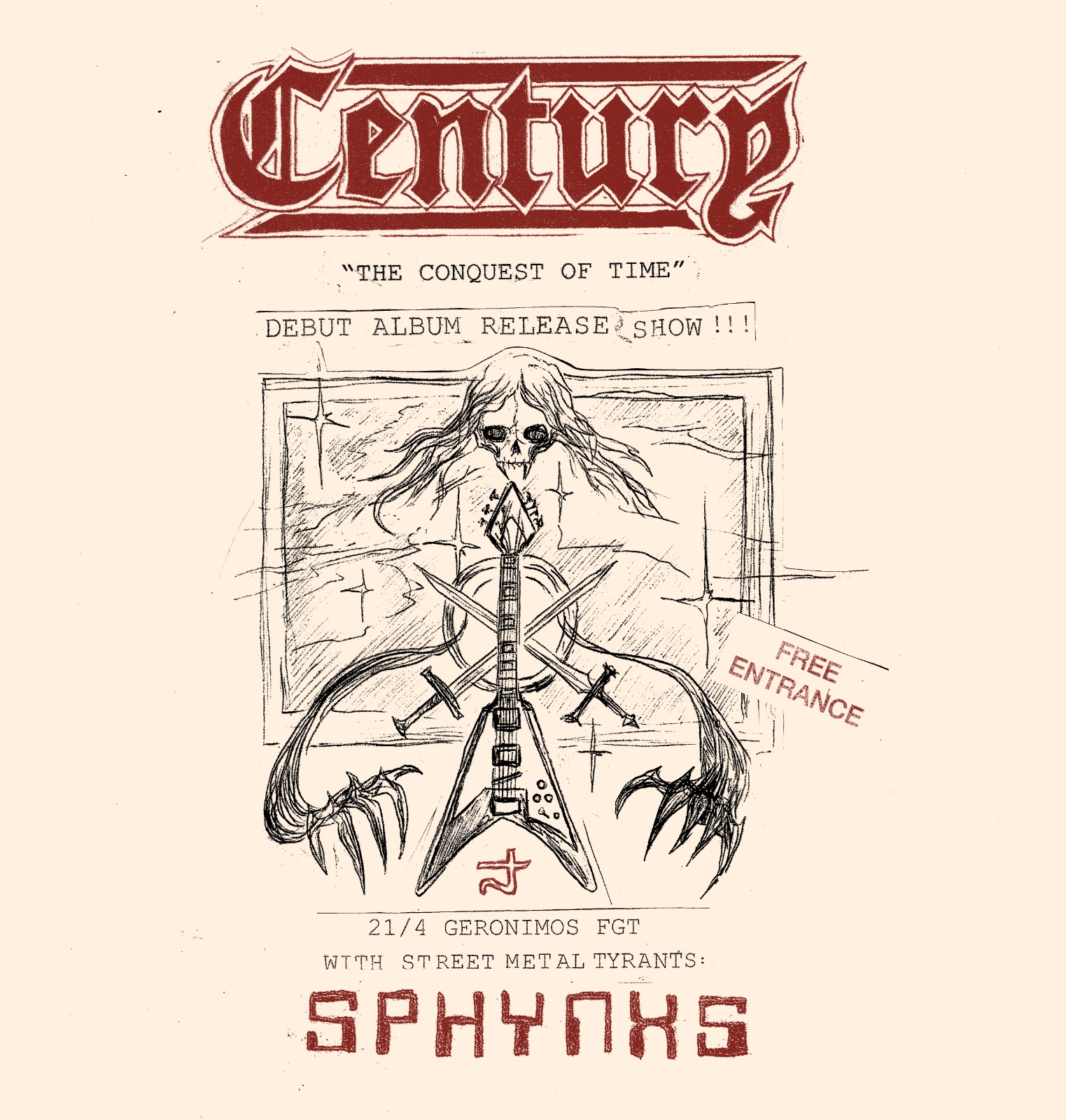 Datum
apr 21 - 22 2023
Expired!
Century – Release Party! Support: Sphynxs
The time has finally come for the debut LP from CENTURY! The Conquest Of Time is a flawless display of heavy metal craftsmanship; from bulldozer cuts like "Victims In Chains," "Master Of Hell," and "The Fighting Eagle" to epics such as "Distant Mirror" and title track, CENTURY perfectly captures the unpretentiousness this music has been sorely missing. This Stockholm duo has been turning heads and breaking necks since forming in 2020–the last time the band was at Geronimo's, the line went out the door and down the street so don't miss them!
Sphynxs:
One part Hellhammer, one part Brainbombs, full on psychotic. SPHYNXS from Stockholm is an entity that must be experienced to be believed.
First band on stage 23.00
Free entry!
Be there!